Royal Scribe Media was founded by Daniel Southern, Former Crusade Director for Billy Graham and President of the American Tract Society working with leaders in all segments of society to strengthen their organizations. We serve ministries, churches and organizations of all types and sizes around the globe, helping them grow and thrive in the areas of relationship building, audience growth, financial and organizational health.
This is why we aren't just another software company…
The Great Commission and effective communication is at the heart of what we do and the products we create. eGo Connect is a tool that was developed to empower our partners to be more effective in managing their organization, which includes:
Raise money in a more effective, efficient manner.
Strengthen existing audience relationships.
Rapidly increase the size of their audience and reach.
Spread the Good News around the world using powerful, new technology.
We are committed to building an ever expanding, ever powerful platform that streamlines arduous processes, makes you more efficient and more effective then you could ever imagine.
Our area of service is not only building and providing these tools, but helping our ministry partners get the most of their new technology. We hold the hand of every customer and help you build strategies to further your objectives. Our technical specialists will walk you through the use of your new tools until you are comfortable and can operate them on your own.
The goal is to see you empowered, more efficient, growing and fulfilling your calling with excellence.
And these are our Founders…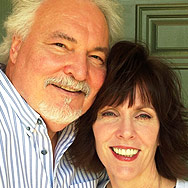 Daniel Southern is a published author, speaker, executive coach and entrepreneur. He has met and worked with many outstanding individuals around the world, including celebrities, politicians and business leaders.
For almost 20 years, he served the Billy Graham Evangelistic Association (BGEA) as a Crusade organizer, working in every state and province of North America and over 75 countries; preaching and teaching Christ-followers how they could impact their world for Jesus. At the Billy Graham Evangelistic Association, Dan personally organized over 80 outreaches including Billy Graham's largest North American Event in NYC's Central Park. His position also enabled him to engage in training more than 20,000 evangelists from most of the nations of the world through three international training conferences held in Amsterdam NL.
Following his time with the BGEA, Dan served as President of The American Tract Society America's oldest Christian publisher, where he circulated over 50 billion tracts to almost every nation around the globe. At ATS, Dan learned to appreciate the power of tracts (short Gospel presentations) as tools any believer can use to influence lives for eternity.
Dan has also served alongside such well-known ministries as Stephen Baldwin's Breakthrough, Greg Laurie's Harvest Crusades and Os Hillman's Marketplace Leaders. Today he continues to enjoy consulting with non-profits around the world.
Dan currently resides in Texas, has been married to Lori for 34 years and is the proud father of son Adam and daughter Tyler who are married and following Christ.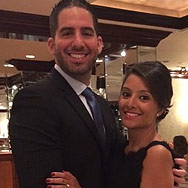 Louis Podesta is an entrepreneur that desires to see the Gospel spread around the globe using new technologies, reaching audiences that would otherwise not be open to receiving.
For over 10 years, Louis led SPX Studios, a New York advertising agency, which under his leadership has grown from a small interactive boutique to a full service advertising agency specializing in interactive, creative, media buying and planning, public relations and production.
When actor/author Stephen Baldwin wanted to launch his online initiatives, Louis spearheaded the project. "Lou's creativity is unsurpassed. He is truly a businessman of the utmost integrity and is a pleasure to work with" said Baldwin. Lou and SPX also did the same for Stephen's brother Billy. "Lou has impeccable creative insight" said Billy Baldwin. To add to his credit, Lou helped in the promotion of Stephen Baldwin's published book "The Unusual Suspect" with dozens of ad's seen throughout Times Square in New York.
Lou was also responsible for the campaign behind MS Patients for Choice, a grassroots movement by patients and advocates in developing an interactive community for people behind the drug Tysabri, a breakthrough drug for Multiple Scleroses (MS). This project facilitated communication to both the public and the FDA Advisory Committees and thousands of patients in the U.S. The group has been featured in various national newspapers and news outlets including the Washington Post, CNBC and CNN to mention a few.
In addition to his role at SPX Studios, he has had the privilege to co-found two ministries for counseling and youth outreach. He's also served on the Executive Council Board of "The Friends of Schneider Children's Hospital," an independent organization of business professionals who work together to organize the "Annual Sport's Day" event on Long Island.
Lou currently resides in New York with his lovely wife Vanessa.