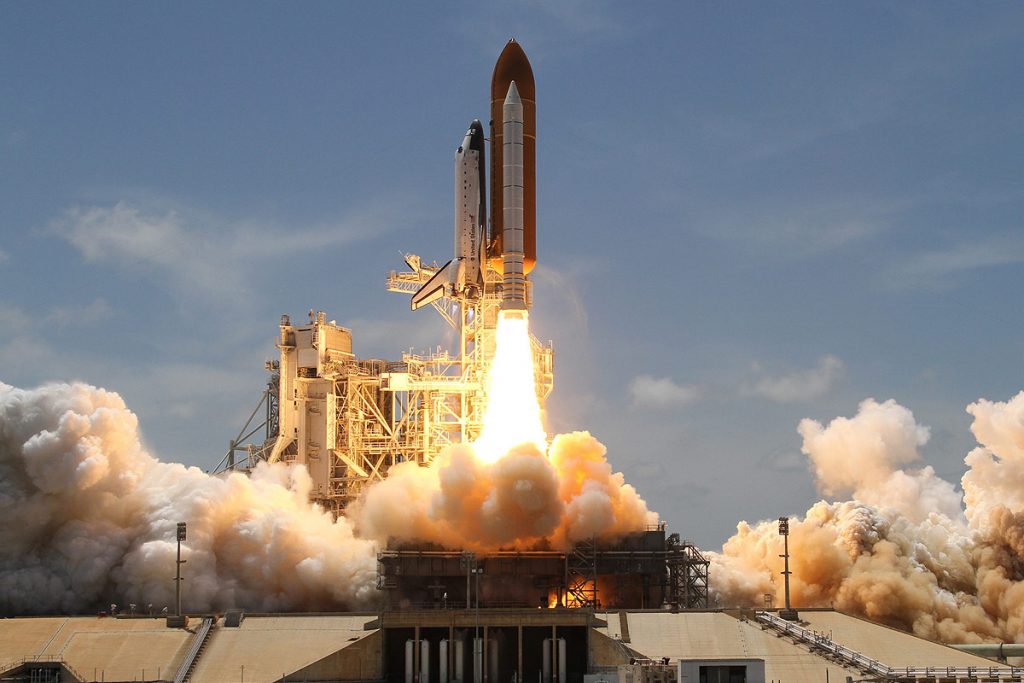 You've found your calling. You have your mission statement, a clear vision, a logo and a fresh new website. You're ready to step out and make an impact on the world. Then it hits you – you need funding. You also need a following. This is a point that a lot of folks get stuck on. What should be my next step?
Starting a ministry is similar to starting a business or any organization for that matter. You need cash flow to keep going and growing. You also need ardent supporters that believe in your message and will rally behind you. Getting started is only one piece to the puzzle, taking it to the next level however will require focus, commitment and highly strategic thinking. Let's start with the basics.
Gather & Organize Your Initial List
The first thing you need to do is make sure you begin collecting contact data and creating a system where it's continuously organized correctly. Please read that twice. Even if your list consists of just ten people, you want to make sure that you everyone is appropriately categorized. What does this mean?
Are these people in leadership? Are they on your prayer team? board members? Add the appropriate columns to your spreadsheet. You may even have a few donors – are they monthly donors or one time givers? Are they big donors or small donors? Are they potential big donors or small donors? This is the type of data that you need to be very clear on in order to deliver laser focused, powerful messaging. You don't want to send random, "shotgun" email blasts to people – you want to deliver targeted messaging that drives people to an immediate, specific action. In order to do this, you have to speak to them about the things they are interested in, are most likely to support and have the means to support.
Don't be discouraged if you have a small list. In most cases it's better because it's easier for you to analyze your subscribers and immediately put them into categories. When you're dealing with tens of thousands of people, then it's more challenging.
Grow Your List
Once you have your initial list and sub-categories defined, you must begin to relentlessly grow this list. Contact data is pure gold and it's imperative you work a solid strategy into your normal ministry functions. Do you have a live speaking engagement? collect email addresses. Are you posting to social media? collect email addresses. Do you belong to a small group at your church? collect email addresses. At every turn, you need to be collecting data.
For example, one of our users is a ministry that was frustrated over slow growth. We looked into their schedule and noticed that they had several upcoming meetings with a few dozen potential-supporters present. We suggested they create an "Inquiry" in eGo Connect to allow the people present at the meeting to text-in, follow the prompts and have their data collected into the system. In another example, a Church was unhappy with the idea that new visitors and people making spiritual decisions could be walking out of each service and possibly never coming back. We were then able to deploy eTracts via text-in to capture contact data so that new visitors could be logged in the system and immediately connected for follow up.
Whether using eGo Connect or not, it's imperative you don't allow anyone you come across to fall through the cracks. Make sure you have systems in place to collect their data and stay connected to grow your audience.
Provide & Display Your Value Before Seeking Support
It's very tempting to gather a random list, send a huge email blast and immediately ask people for their support. Do not do this. If you want genuine supporters that are behind you for the long run, you need to "warm up" your audience before asking them for anything.
This is very similar – the same actually – in sales. The salesman that provides value first and doesn't go straight in for the "ask" will be rewarded far more than the one that approaches people with their hands out. Give first. Then receive.
Give, and it will be given to you. A good measure, pressed down, shaken together and running over, will be poured into your lap. For with the measure you use, it will be measured to you."
– Luke 6:38 (NIV)
We recommend for all new ministries that they warm up their lists by slowly explaining the ministry, it's vision and providing examples of your ministry functions in action. Are you sharing the Gospel? show them. Are you feeding the needy? Show them? Building schools oversees for the less fortunate? show them. You need to paint a picture of what you're doing with case studies and specifics. Even if you're not doing anything yet, give people updates on progress, ask for prayer support and seek to provide value. After this and only after this should you begin to ask.
How to "Ask" & What to "Ask" For
When the time comes to ask for support, we recommend that you laser focus on the following two areas:
Understand How to Correctly Write an Ask Letter
Focus on Recurring Donations
You can have a tremendous list of subscribers that is correctly categorized and would genuinely like to support you, but if you ask in the wrong way, for the wrong things – or don't follow up – then you won't find the support you need. We recommend reading our writing effective emails guide for an in depth look at correct email structure.
In terms of what to ask for, we recommend focusing almost entirely on recurring donations. Getting a one time donation of $500 is great – and we should be thankful for that, but getting several donors to support you at $500 per month will enable you to grow your organization, hire staff, enable the self-funding of projects and ensure continuous growth. It's cash flow you can count on and will allow you to strategically plan. Ultimately, this will help you make more of an impact.
A Note on the Importance of Follow Up
Anyone in sales knows that in most cases, a sale is not made until you've had multiple contacts with the prospect. In many cases people are busy, may miss your petition or your request may be drowned out in the hundreds of other messages hitting them daily. That's why it's important to make sure you are following up multiple times.
For example, let's say that you are asking for monthly supporters at $100 per month. You send out an email to 100 people and only 3 reply. In most cases, that's it for the campaign and those are the results. With eGo Connect, our users can schedule gentle follow ups to go out if no reply or donation is received. This incredibly powerful tool will maximize the results you see in your campaigns. We recommend reading our writing effective emails guide for a more in depth look of follow up automation.
Bringing It All Together
Growing any organization takes time, patience, strategy and focus. Nothing happens in a day – you have to be committed for the long run. We want to encourage you to not be discouraged by slower growth, because it's at the beginning that implementing these vital strategies will make you all the more effective. When an organization is more mature, it's arguably more difficult to implement new strategies as it already has systems and momentum in place. Getting it right in the beginning can make all the difference in maximizing the speed of your growth and overall effectiveness.